Running a beauty salon or distributing beauty equipment in today's competitive market can be challenging. To stand out and grow your business, it's vital to offer exceptional services with the most advanced technology. Stelle Laser, a leading beauty machine manufacturer based in China, can help you achieve that. With their high-quality diode laser, IPL, nd yag laser, CO2 fractional laser, and multifunctional beauty machines, you can increase the range of services for your medical aesthetics business. In this article, we'll explore how Stelle Laser's state-of-the-art equipment can help you enhance your offerings and boost your business.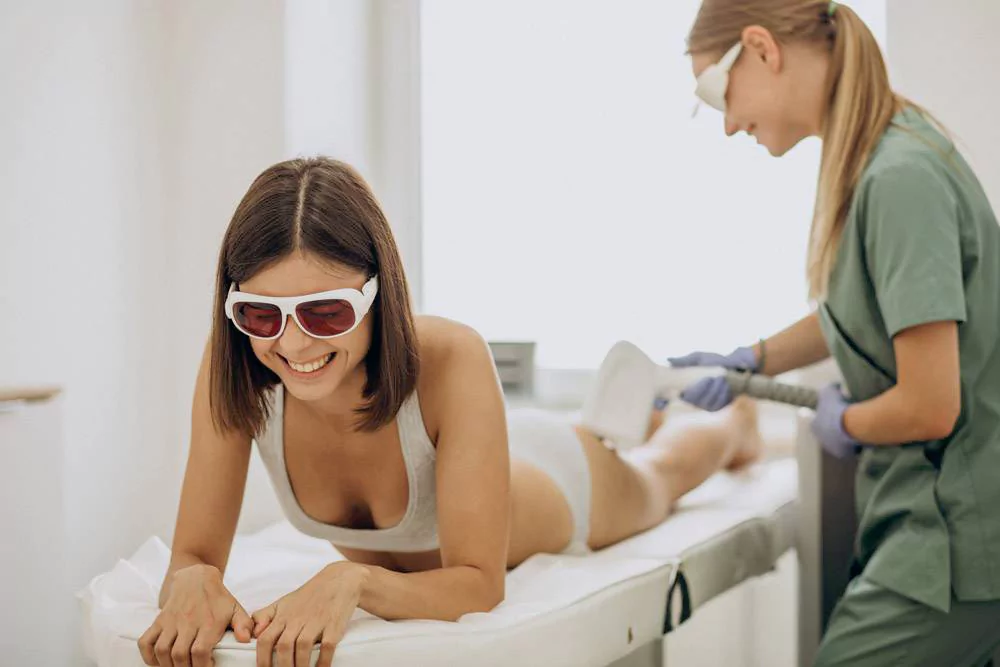 1. Offer Cutting-Edge Treatments
Stelle Laser's website showcases a wide range of professional beauty equipment designed for salon and clinic use. By incorporating these advanced devices into your business, you can offer cutting-edge treatments that cater to the diverse needs of your clients.
For example, diode lasers are perfect for hair removal, IPL (Intense Pulsed Light) machines can address various skin issues, and CO2 fractional lasers provide excellent skin resurfacing results.

2. Customize Services For Different Skin Types And Concerns
Stelle Laser's sophisticated equipment enables you to customize treatments based on your clients' unique skin types and concerns. For instance, the nd yag laser can be adjusted for different wavelengths, making it effective for treating various issues such as acne, pigmentation, and tattoo removal. Offering tailored services will not only satisfy your clients but also help you stand out in the market.

3. Invest In Multifunctional Beauty Machines
To maximize your return on investment, consider incorporating Stelle Laser's multifunctional beauty machines into your business. These devices offer multiple treatment options in one machine, allowing you to save space and reduce costs. With a multifunctional beauty machine, you can provide a comprehensive range of services, attracting a broader clientele and increasing revenue.
Stelle Laser offers a wide variety of multi lasers from 2 in 1 laser system to 4 in 1 laser system. With one machine it can cover over 10 different treatments for the salon, which is 100% unique in the market and can help you get large profit in short time.
4. Educate Clients On The Benefits Of Advanced Treatments
To encourage clients to try new treatments, it's essential to educate them on the benefits of Stelle Laser's advanced beauty equipment. Share information about the technology, its effectiveness, and how it can address their specific concerns. By providing valuable information, you can establish yourself as an expert in the field and build trust with your clients.

5. Promote Your Services Through Digital Marketing
To reach potential clients and showcase your advanced treatment offerings, invest in digital marketing. Optimize your website with SEO strategies, create engaging content, and use social media to connect with your target audience. Don't forget to highlight Stelle Laser's advanced equipment, as it will demonstrate your commitment to providing the best services.

6. Offer Special Packages And Incentives
Attract new clients and retain existing ones by offering special packages and incentives. Bundle Stelle Laser treatments to create attractive packages, offer seasonal discounts, or introduce referral programs. These strategies can help you boost customer loyalty and increase revenue.

7. Stay Updated On Industry Trends And Technology
To maintain a competitive edge, stay updated on the latest trends and innovations in the beauty industry. Stelle Laser is constantly developing new technologies and improving their machines. By staying informed and incorporating the latest advancements into your business, you can ensure your clients receive the best treatments possible.