DPL4 is a the ultimate multifunctional beauty system that combines 4 systems to 1 machine (Diode Laser + ND Yag Laser + E-light IPL + RF) and with 1 machine it can cover over 10 functions: 
-Laser Hair Removal
-Acne Treatment
-Photo Rejuvenation
-Skin Whitening
-Ipl Hair Removal
-Pigmentation Treatment
-Vascular Removal
-Tattoo Removal
-Mole Removal
-Carbon Peeling
-Wrinkle Removal
-Body Lifting
– Nail fungus treatment
Thank you for choosing our 4 in 1 laser and below is the training guide for this machine. Hope you enjoy it!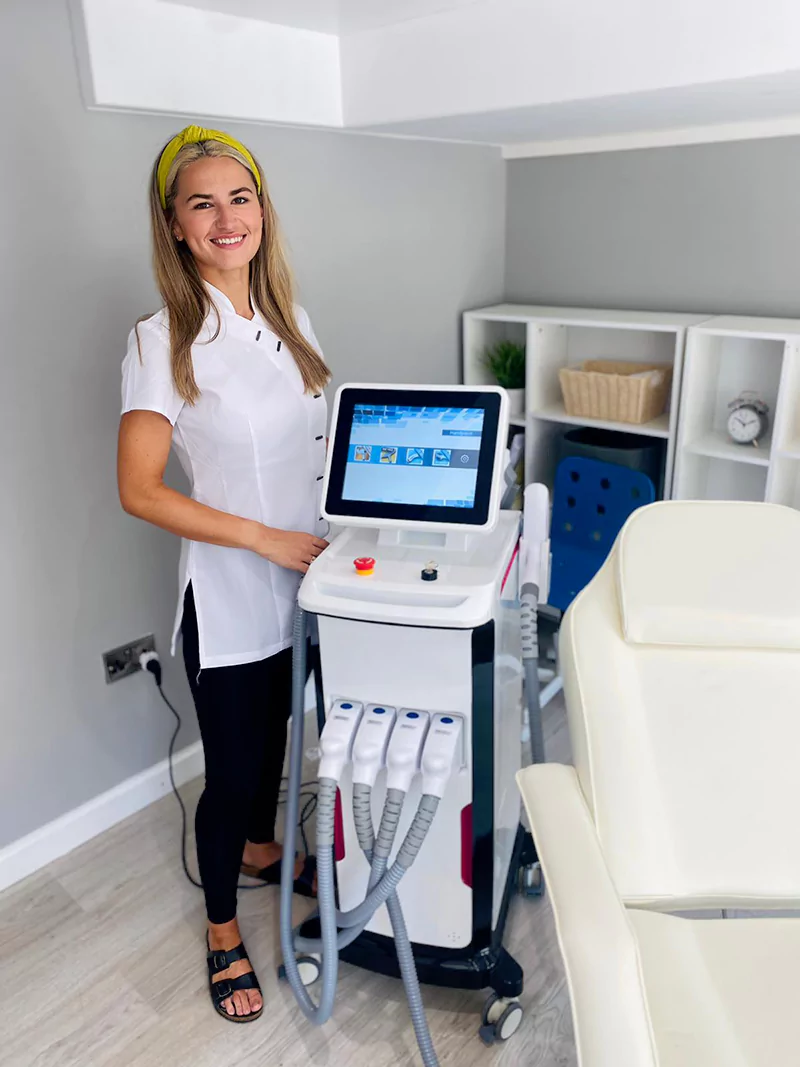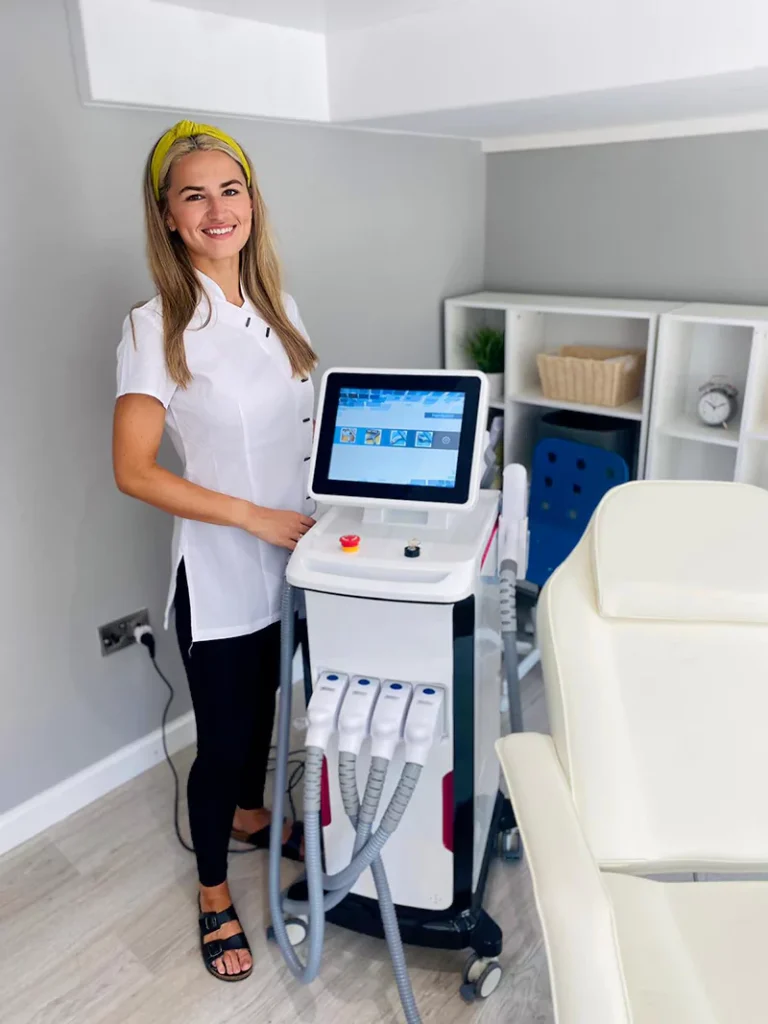 After turning on the DPL4 machine, the first interface will be the booting interface.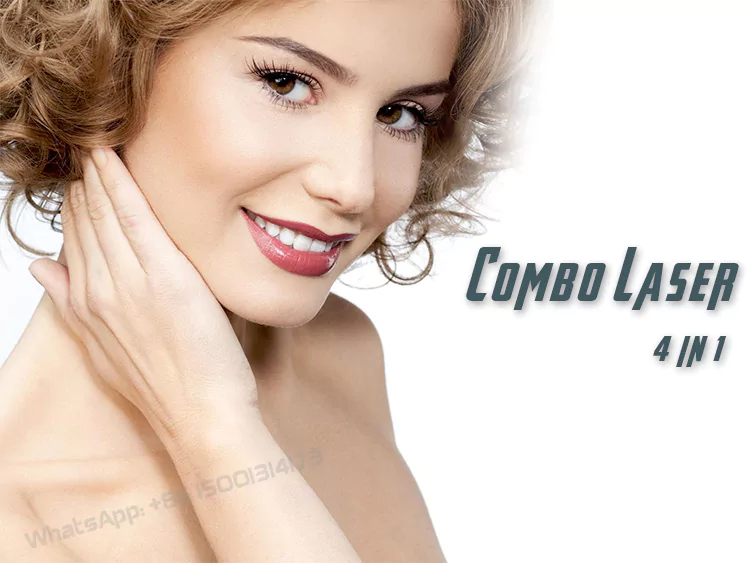 In this interface we can customize for clients to put client LOGO in a short animation here.
We can put machine model name or client advertising slogen or anything that client want to put.
The booting interface will stay for about 2 seconds to allow machine start-up, and then will go to the next interface.
DPL4 machine is multifunctional beauty machine combining 4 systems to 1 machine.
Handle 1: Diode Laser 808nm standard / 808 755 1064nm optional
Handle 2: ND yag laser with 532nm 1064nm and 1320nm tips
Handle 3: E-light with single pulse and multipulse modes, with 480nm, 530nm and 640nm filters
Handle 4: RF with 3 treatment heads
And with 1 machine it can cover all below functions:
all skin types hair removal byDiode Laser
skin rejuvenation byDiode Laser
acne treatment by E-light in 480nm
skin rejuvenation and vein removal by E-light 530nm
hair removal by E-light 640nm
red, green and yellow tattoo removal by nd yag laser 532nm tip
black, cyan and blue tattoo removal by nd yag laser 1064nm tip
carbon peeling by nd yag laser 1320nm tip
eye round, face and body lifting by RF
Choose handpiece and it will leads to corresponding system.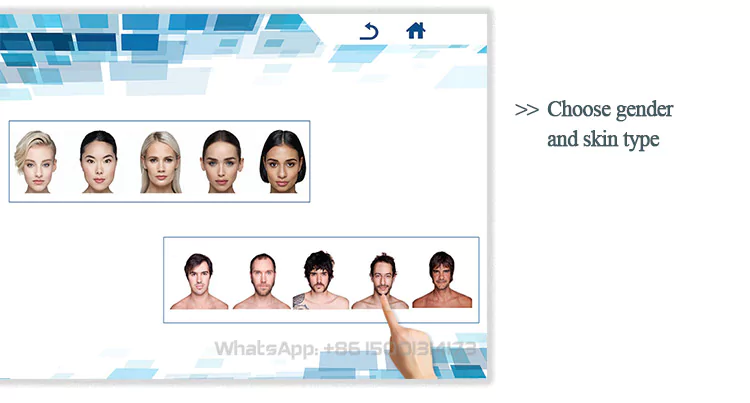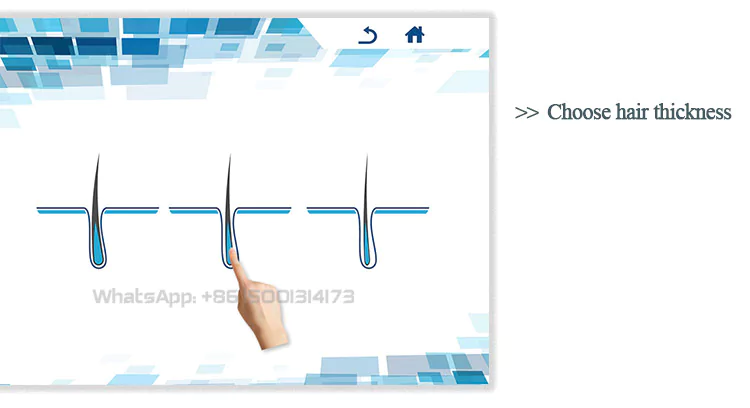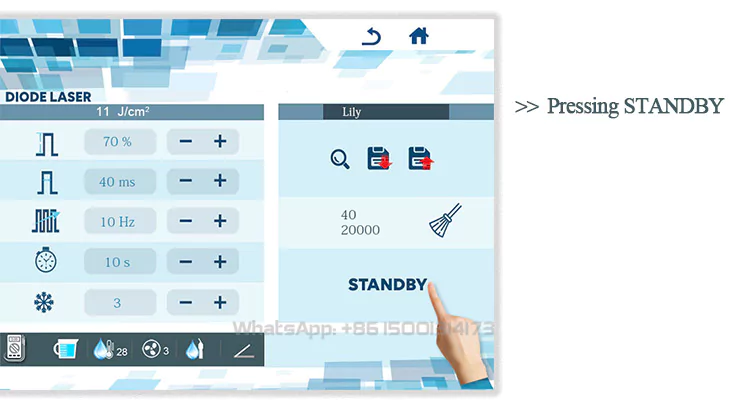 Notice: 
Our system is intelligent. It will automatically offers the pre-set parameter based on your previous selection.
For the beginers it is totally ok to directly use our pre-set parameters.
For the technician who is familiar with our system, it is very easy to adjust the parameters by clicking the "+" and "-" sign behand each line.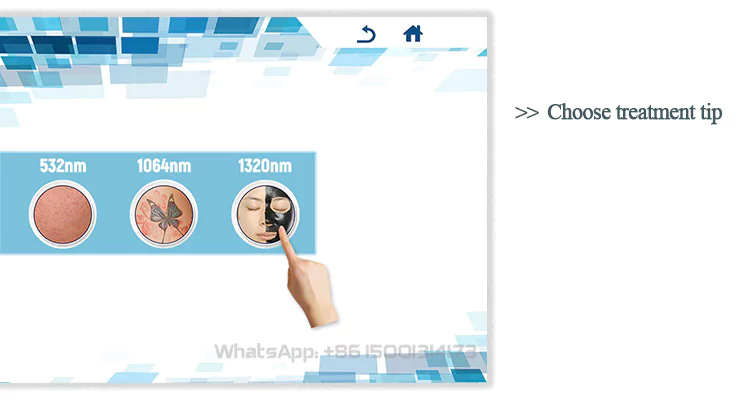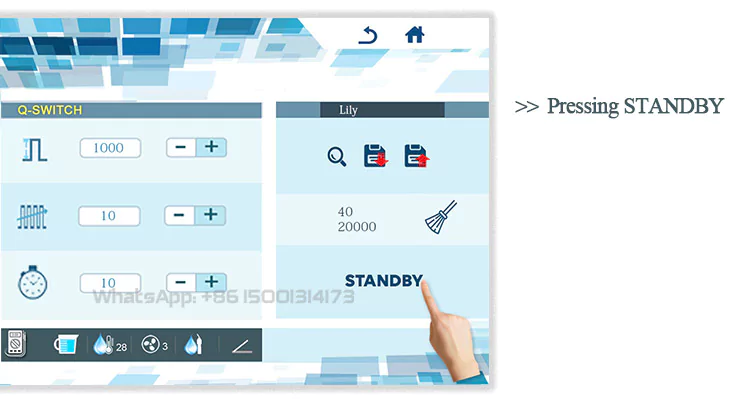 4. E-Light IPL SHR System


As a global beauty salon owner or beauty machine distributor, DPL4 model is a must-have machine for your business, providing a range of treatments for all skin types, including hair removal, skin rejuvenation, acne treatment, vein removal, and tattoo removal.
If you still don't have one, please feel free to contact us now to learn more about this beauty laser. Our professional sales team will offer you tailored recommendations according to your demands!