Avoid Cheap And Dangerous Hair Removal Machines
Cheap Hair Removal Machines
Permanent hair removal machine 2000 USD only. SHOULD I BUY?
Permanent hair removal machine hair removal machine line is usually used for spa. However, there are many issues surrounding this issue that need attention. And permanent hair removal machine can remove hair permanently?
The answer for you is that 18 million already have a "genuine" permanent hair removal machine that is sold by many people on social networking sites Facebook or groups. Many people will wonder if the machine really works or not? The next question is so cheap should buy or not?
Stelle Laser does not hesitate to answer for you that you should NOT buy it because it is just a WASTE OF THE MONEY.
Really saying that so that any client who is in need of investing in a hair removal machine or is learning, should absolutely stay away from those product lines to avoid losing money!! Let Stelle Laser tell you why?
Hair removal is possible, but how effective is it?
It is still possible to remove hair, but the complete effect will make you disappointed. In fact, current hair removal technology uses two main technologies, IPL and Diode Laser, these two modern technologies are considered the most modern today, trusted by many customers. To understand more about these two technologies, you can see more articles below.
See now: What's The Difference of Diode Laser & IPL Machine?
To equip with the above technology, manufacturers often have to spend a lot of money, while with only a device that only 1000 USD, it is very difficult to get the desired effect. These machines have to apply a process many times thoroughly to see how effective, say "visible" because the quality is completely absent. And certainly no customer will accept to spend money and time just to wait !!
Every price has a reason. Cheap beauty machine maybe only 2000 USD, but it melted. Spend 2000 USD and only use for 1 week. Do you still think it is cheap?
And one more thing, in this melted handle you can see it writes " Diode Laser 808″, but actually this is even not a real diode 808 handle, it is only IPL handle, which means, this poor client spend 1000 USD and thought she bought a diode laser machine, but it turns out it is not just a very bad quality machine, it is not even real diode, it is only low quality IPL machine !!! (2000 USD can not buy any real diode laser, but to be frankly, by this price you actually can really get a very high quality IPL machine dear! )
Especially, the permanent hair removal machines are spa equipment with large and very large capacity, so it is very important to ensure the safety of the machine. Meanwhile, cutting machine costs also causes safety problems. There are many cases of poor quality hair removal machines exploding dangerously.
At a glance, the above price is very cheap compared to genuine equipment and quality equipment, but in the long run, the Stelle Laser exam, I'm sure, will be more expensive. Why?
A high-tech device needs to ensure many problems to help increase the life of the machine. Whereas a machine with reduced production costs is incomparable. Many customers contact Stelle Laser to find replacement parts or repair. And it can be said that the cost to replace and repair is very high, in some cases, there are no components to replace. Simply because this is a product of unknown origin or simply said, you are often heard as "market goods".
Good luck!
Choose High Quality Hair Removal Machines From Stelle Laser
How Much Does a High Qualtiy Machine cost?
Since the market has many suppliers and different prices, Stelle Laser would like to talk only about the models available at Stelle Laser.
For example, we are professional in diode laser machines, and even just for diode laser hair removal devices, we now have 4 different generations, with price range from 3000 USD to 6400 USD.
These are permanent hair removal machines with relatively affordable prices but still ensure the quality and effectiveness of hair removal. With this price range we can 100% ensure you it is 100% real diode laser technology and with real power and most effective result.
Recommended Model: Permanent Hair Removal Machine ALD1
Stelle Laser would like to introduce to you the ALD1 hair removal machine with the latest designed DH handle, which is newly launched om 2022 and is quickly becomes a best-selling product at Stelle Laser. With the low segment, this is a product suitable for small and medium spas who are looking to invest in early stage hair removal technology. With a capacity of 600W+2000W, it can completely ensure stable and durable operation. Products with clear origin, customers can be completely assured of the quality of the machine.

With a price of 3500 USD to 5500 USD, there are also many choices for you, but when you spend money at this price, you can completely ask for a lot more from the product. At 2000 USD, it is 100% not possible to find permanent hair removal machines that can use DIODE LASER technology. However, IPL technology is still very suitable for medium to large spas and beauty establishments.
In this condition, the latest LD1 diode laser with DH handle will be the most suitable choice. This is a suitable large capacity hair removal machine to help ensure stable and continuous operation. The efficiency of the machine is also the outstanding advantage of the machine, effective hair removal after only 3-5 times of removal. The machine is fully certified by both Medical CE and FDA, so you can rest assured to choose.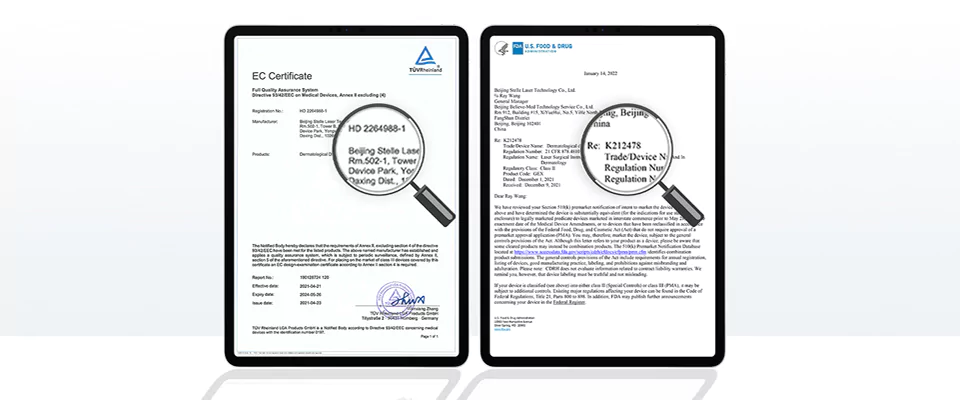 Buy from Reliable Manufacturer
The first note is to choose a reputable supplier, this is what you need to pay attention to when choosing. It is best to visit all the showrooms that you know. Visiting many places will give you an overview of the equipment and the reputation of the suppliers, helping you to make the most suitable choices.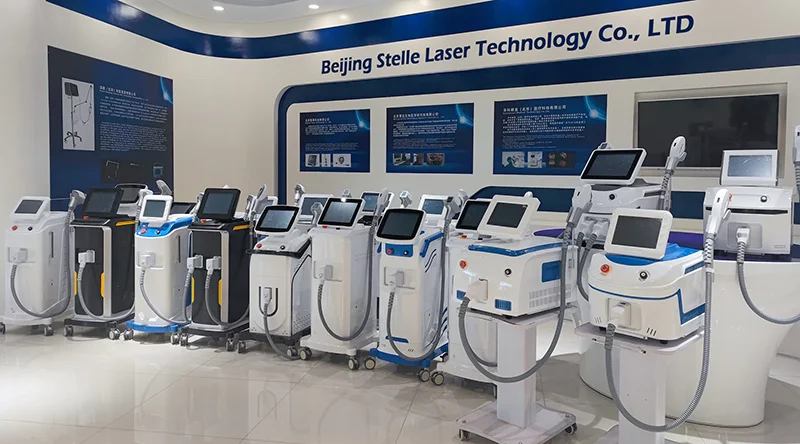 Life-time After Sales Support!
Warranty and after-sales policies are also worth paying attention to when choosing products, especially high-tech equipment such as permanent hair removal machines. Usually reputable suppliers always have very good customer care, quick maintenance.
What many brothers and sisters when investing in hair removal machines is not understanding the actual needs of their facility. Many cases choose low-capacity machines while the demand at their facility is very large and vice versa, the choice of machines is too high when the demand does not come. Therefore, before buying a machine, you need to find out about your actual needs to make sure you choose the right product to suit your needs.
Price is a factor that makes many customers decide to choose equipment. Usually, the market has many suppliers selling the same product, so the price difference is inevitable. However, the arbitrage price does not say anything because the price may be high but the customer care policy is good and vice versa, so please be very wise.
Stelle Laser is a company with many years of experience in the field of manufacturering and selling aesthetic equipment, genuine spa equipment with many years of experience, trusted by many customers. Stelle Laser is known as one of the leading manufacturer of permanent hair removal machine diode lasers with the best warranty and after-sales policy.
At Stelle Laser, all permanent hair removal equipment is warranted for up to 12 months, the handle of the machine is warranted for 24 months! with its Welcome to contact us for inquiry!