Compare with Diode Laser system, OPT SHR machine is more affordable, and with 5 filters it covers more functions. So, many client prefer to choose OPT SHR system for hair removal and skin rejuvenation treatments. In the market there are so many different options for OPT SHR Systems. But do you know how to choose a good one? This article will guide you from 5 aspects to guide how to choose a good OPT SHR machine.
We Need To Consider Below Main Points When Choosing An Opt Shr Machine:
How many shots is the lifespan?
Is energy strong enough?
How is the cooling, can it ensure truly painless?
Is it easy to use or to maintain the machine?
In case there is anything wrong in machine, how can i get the after-sales service?
How Many Shots Is The Lifespan?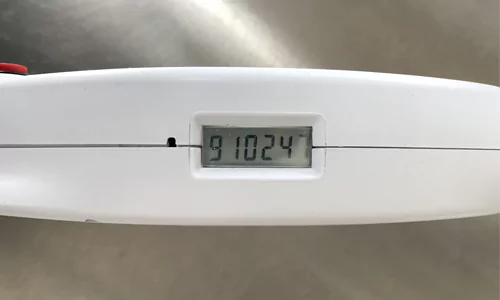 In the market 95% OPT SHR machine's lifespan is 100,000 shots to 300,000 shots, some good company can make this number around 500,000 shots.
But the OPT SHR machine manufacturered by Stelle Laser company can reach over 1 million shots super lifespan, at least 5 times lifespan than others!
We can 100% ensure this because we have literally spend a handle to do the lifespan test and we have got many client's feedback about this.
In the whole market we are the only one who can do this!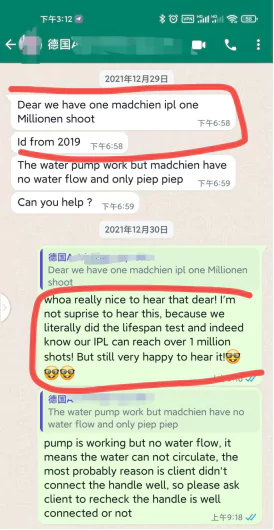 Why we can reach 1 million shots while others can not?
Because we use:
1 – Unique extra Korea water fitler
We use imported water fitlers from Korea. its design is that set it outside of machine, it is very very easy to change a new one after one year.
(PP cotton filter is to filter out the big impurites from water, and Ion filter is to get rid of the ions from water)
By the way, in China, only only our factory have this extra water filter for IPL machines, all other companies do not have it in IPL + SHR 2 in 1 system.
We apply it to protect our UK imported xenon lamp, to ensure its lifespan is 1 million shots, 100%, 100%, 100%
2- UK imported xenon lamp, instead of China xenon lamp
We use the UK xenon lamp for our IPL handle and SHR handle, instead of the China lamp, it is also another reason that our IPL handle and SHR handle both can reach real 1 million shots, 100%, 100%, 100%
Is Energy Strong Enough?
Only strong energy can ensure the good effect. Our OPT SHR Machine output energy is very strong and very stable even during the long time fast flash mode. Why?
Because we have adopted two big capacitor with each one 22000uf, totally 44000uf super large capacitor. This means our machine can store more power in it. 
While other companies only use 3*10000uf, totally 30000 uf capacitor. It is 2/3 smaller and ours and effect is also only 2/3 of ours.
Our machine is much more stable and powerful in energy output.
After the first sessions, you can see the obvious effect!
How Is The Cooling, Can It Ensure Truly Painless?
Superior cooling effect makes the treatment truly painless, and our cooling system : air + water+TEC cooling technology +Sapphire crystal, 100% good cooling system, 100% no pain during skin rejuvantion or hair removal.
Is It Easy To Use Or To Maintain The Machine?
It is quite easy to use the machine. We offer very detailed user manuals with recomended treatment parameters for different areas. Client can follow our guide to use it and even starters can use very easily.
Maintainance is also very easy. We suggest to change water for machine every month and to change water filter for machine every 1 year. We have special design with water filter, it is outside of machine, everyone can change it so so easy even salon girls can change within 30 seconds.
In Case There Is Anything Wrong In Machine, How Can I Get The After-Sales Service?
Sure. Our machine has very good systems for after-sales.
In this picture it is our spare part monitoring system. Each line stands for a specific part inside of the machine. If machine is not working properly, you can check this system so that we can know what problem the machine has and guide you to solve it within 24 hours. You even do not need any professional engineer to solve it.
And besides, we have distributors all around the world. If you need any professional help, we can also introduce our distributor to you.
Stelle Laser is professional beauty machine manufacturer in China. As the leading manufacturer for such IPL devices, we offers both portable and vertical IPL models. All IPL related models we ensure 1 million long lifespan which can be used at least 3-4 years.  Looking for cooperatation with more global agents. If you interested in getting more information, please feel to drop us an email or simply tab the WhatsApp icon to start an online conversation!