Laser hair removal is a popular cosmetic procedure that uses laser light to permanently reduce the amount of unwanted body hair. Millions of people around the world have benefited from this procedure, which has become increasingly accessible and affordable in recent years. With the advancements in laser technology, laser hair removal has become an increasingly popular and safe way to remove unwanted hair without having to resort to waxing, shaving, or other more painful and invasive methods. But is it truly permanent?
The short answer is yes, laser hair removal is permanent. In fact, it has been proven to be much more effective and permanent than other hair removal methods, such as waxing or shaving.
Laser hair removal works by targeting the pigment in the hair, which is known as melanin. The laser beam is then absorbed by the melanin, which in turn damages the hair follicle and prevents it from producing new hair. The results of laser hair removal are permanent because the laser targets the pigment in the hair and damages the follicle, preventing it from producing new hairs. However, it's important to note that laser hair removal is not a one-time treatment, and multiple sessions are usually needed in order to achieve the desired results. Generally, six to eight treatments are recommended, with each treatment spaced out over a period of several weeks.
When it comes to permanent laser hair removal, the diode laser is one of the most popular and effective options. Diode lasers use an 808nm wavelength, which is ideal for targeting the pigment in the hair and damaging the follicle. This laser is also much less painful than other types of lasers, and it is fast and relatively easy to use.

At Stelle Laser, we are proud to offer the latest in diode laser hair removal technology!
Our latest 3rd generation intelligent diode laser hair removal platform comes with a super high power 1200W, with large treatment areas 15*30mm, make it double faster than other laser machines.
Besides, we also offer more changeable treatment tips to meet different area treatment demand – 15*15mm for facial hair and phi 8mm for nose and ear hair.
You can put any tip to the handle, and our smart system will automatically recoginize the right tip and suggest the pre-set parameter!
You can also follow our guide to choose hair removal parameters – only need follow our system to choose gender, skin tone, treatment area, then our system will offer you the pre-set parameters that you can directly use!
Our diode laser hair removal equipment is expertly designed to provide the most effective and permanent results. We understand that every customer is unique and has different needs, so we offer a variety of different packages to meet each individual's goals. Our packages are tailored to the individual's needs, taking into account the area of the body to be treated, the number of treatments needed, and other factors.
If you're a beauty salon owner looking to add laser hair removal to your menu of services, Stelle Laser is the perfect choice!
Our laser hair removal equipment is safe, effective, and reliable. We also offer comprehensive training for our customers, so you can be sure that your staff is properly trained and knowledgeable about the best practices for laser hair removal.
With Stelle Laser, you can trust that you are getting the best in diode laser hair removal technology!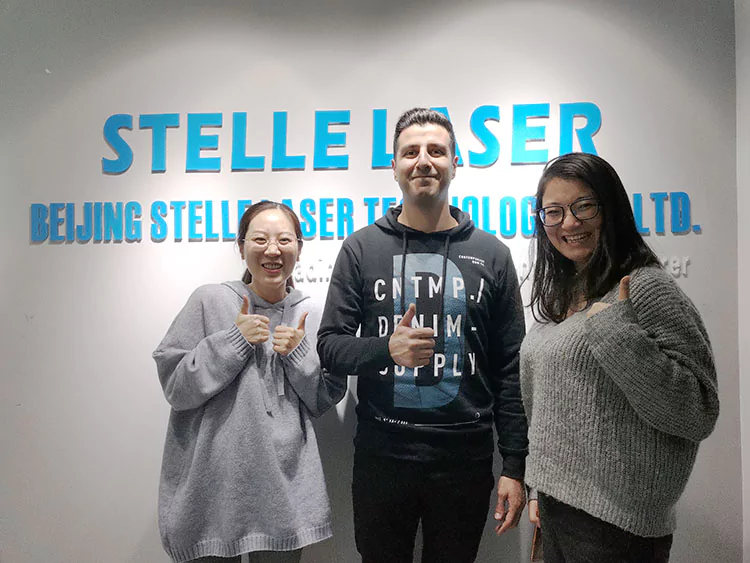 Hot selling laser hair removal machines: