All laser beauty equipment manufacturered by Stelle Laser has this super good monitoring system, which makes after-sales job much easier and client do not even need a professional engineer!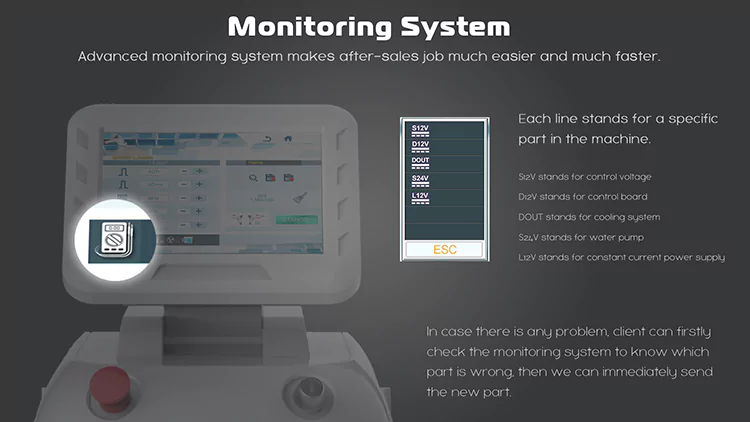 Firstly, all our machines has been strictly tested before we sending to client, so it is really not easy to have problem. But in case it has any problem. Please check this monitoring system first.
It makes after-sales job much easier and much faster. Here i explain how it will help:
There are 5 lines, each line stands for a specific part in the machine.
S12V stands for control voltage
D12V stands for control board
DOUT stands for cooling system
S24V stands for water pump
L12V stands for constant current power supply
In case there is any problem in the future, you can firstly check this monitoring system to know which part is wrong, and then we can send new parts accordingly very fast.