In market there are many different types diode laser machines. Do you know what are the differences and which one is best for hair removal? In this article we will introduce in details for different types of diode lasers and guide you to choose the best hair removal machine for your salon or clinic according to your own demand.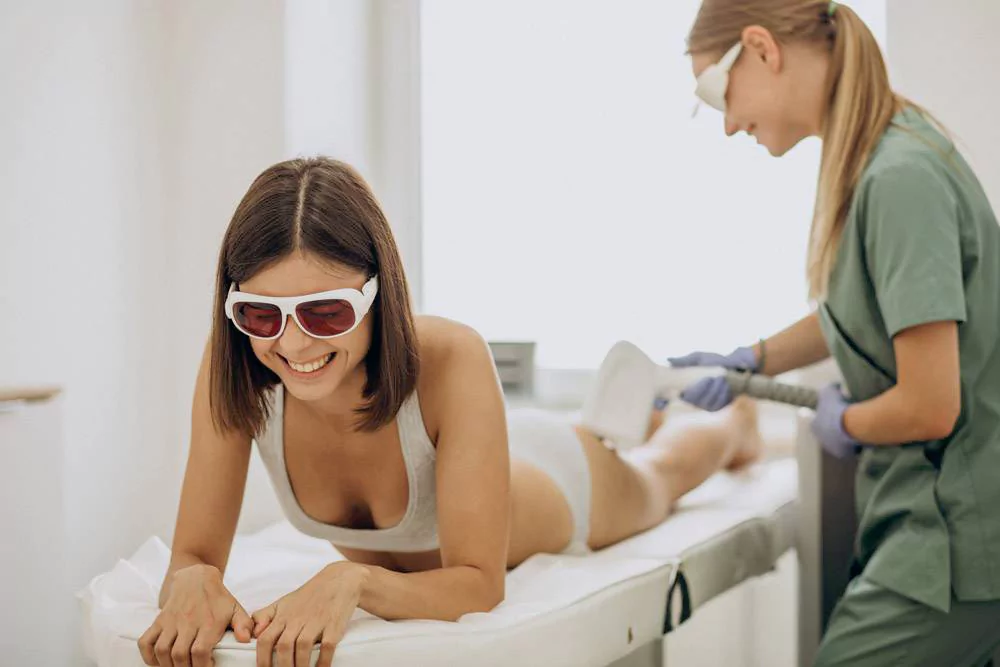 Macro, Micro, Non-channel:
Which Channel is best for hair removal?
What is micro channel diode laser?
Micro-channel is a type of diode laser bar heat dissipation method. Inside the laser stack, there are numerous small channels for water circulation, similar to blood capillaries. There are many layers of holes for heat dissipation. Therefore, in theory, micro-channel diode lasers should have the best heat dissipation effect and are less likely to burn. However, the opposite is true. Since the channels are tiny, they have very high demands for water quality. Only distilled water is allowed, as even with distilled water, long-term circulation can cause dirt buildup in the water. Once the water is dirty, it can clog the micro-channels and cause burning.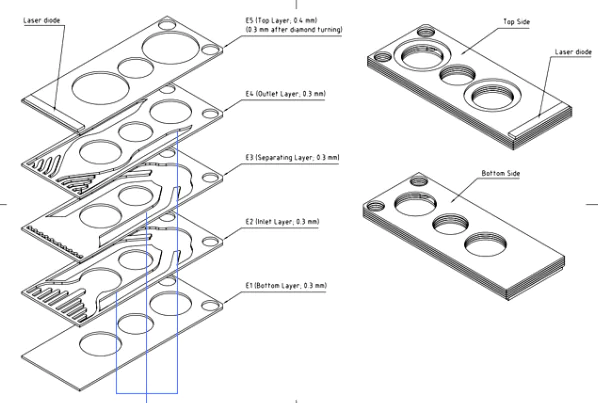 Although the microchannel diode laser has a very good heat dissipation effect, it requires a lot of water, is difficult to maintain, and if the stack burns out, the cost of a new stack is high. Therefore, nowadays, most beauty machine factories do not use the micro diode anymore.
What is macro channel diode laser?
Macro channel technology for diode laser bar is another heat-disappation way.  It also has holes inside the bar for the efficient recycling of water. This technology is similar to the way the body circulates blood through the blood vessels.
One of the key benefits of macro channel technology is that it has a wider channel compared to micro channels. As a result, the macro channels allow water to circulate faster, thereby enhancing the heat dissipation effect. Additionally, the wider channel in macro channels also means that there is a lower demand for water quality. This means that the system is less likely to burn and is much easier to maintain over time.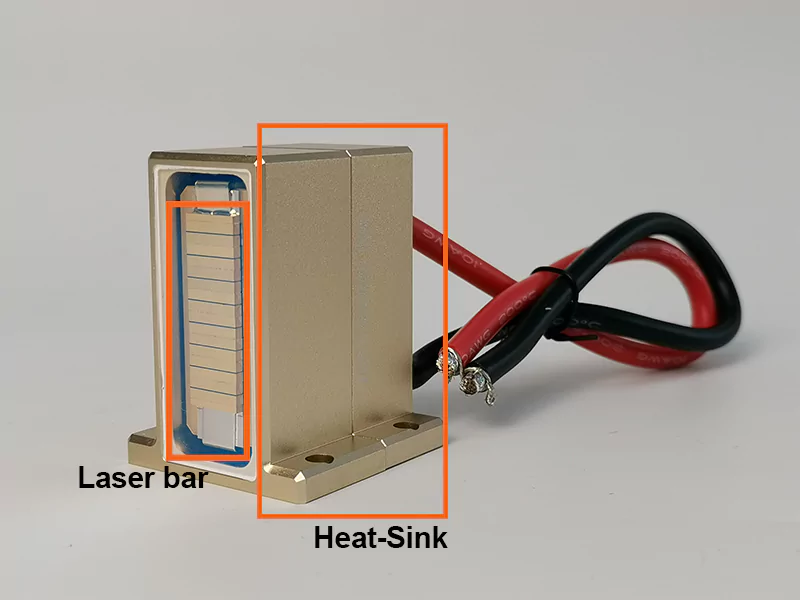 In summary, macro-channel technology is a highly efficient and reliable solution for heat dissipation in diode laser bars, with numerous benefits that distinguish it from other technologies in the market. Currently, all the diode laser hair removal machines manufactured by Stelle Laser utilize this macro-channel technology and have received countless positive feedback from clients worldwide.
What is Non channel diode laser?
In market there is another type diode laser which is extremely cheap – non channel diode laser. Just as its name suggested, it doesn't have channels so it doesn't has any demand in water. Such non channel diode laser has very low demand in technique and most importantly, it is useless for hair removal, because the power of this laser is too low. it can't remove hair permanently.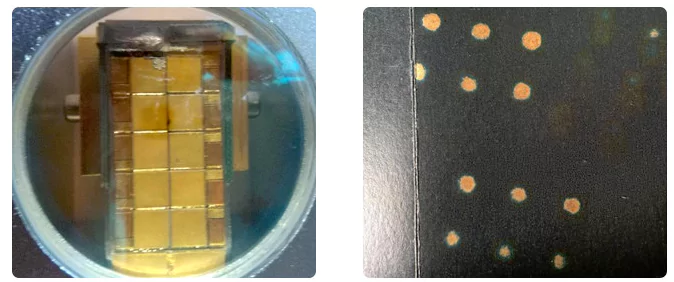 When you are buying laser hair removal machines for your salon, if you see such non-channel diode laser, no matter how cheap it is and how it seems good, just say NO! Nobody wants to spend money to get a garbage that only makes your patients complain again and again!
The macro channel diode laser has a very good heat dissipation effect, making it easy to maintain and less likely to burn out. Additionally, the cost is lower, which has contributed to its mainstream status in the market. 
Single wave V.S. triple wave:
Which wavelength is best for hair removal?
single wave: diode laser 808nm
Diode laser with 808nm wavelength is commonly known as the fast hair removal machine. It effectively goes into the hair roots with strong power. This laser has a high frequency rate and large area coverage which makes treatment fast. The 810nm laser goes deep into the hair follicle and is good for treating arms, legs, cheeks, and beard. This type of laser is great for quick hair removal and has good results.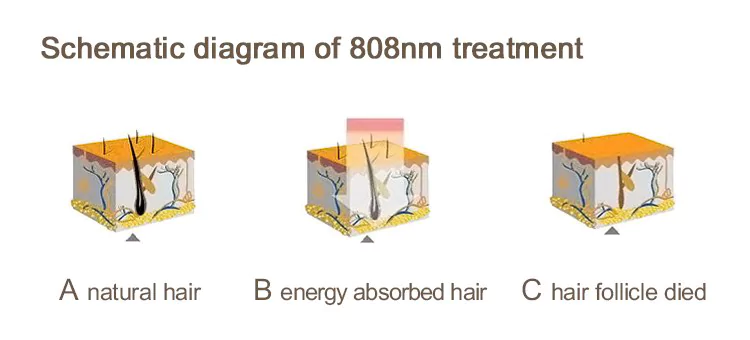 triple wave: diode laser 755nm 808nm 1064nm
Triple wavelength refers to the diode laser that combines 3 wavelengths to 1 laser stack : 755nm 808nm and 1064nm. When triple wavelength works, all 3 wavelengths works together to do the treatment. And different wavelength good at different aspect:
808nm is the fastest wavelength in hair removal,
755nm has great result in thin hair removal,
while 1064nm is mainly for hair removal in dark or tanned skin customers.
755nm, 808nm and 1064nm wavelength lights have different penetration depth and melanin absorption ability, so 3 waves laser is suitable for all different skin types and hair types.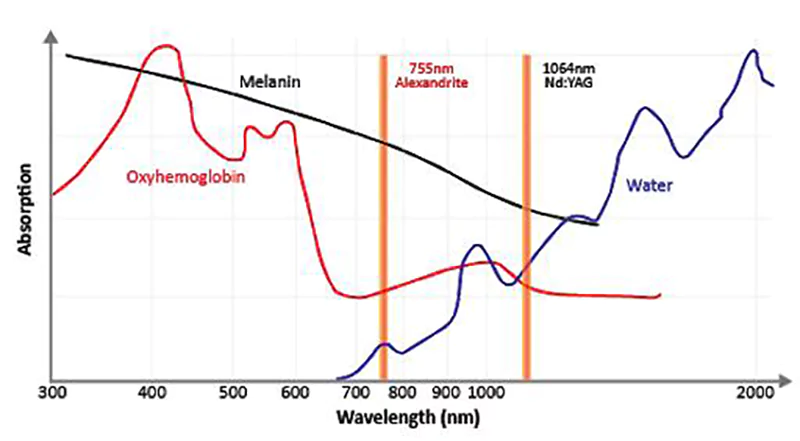 Choose triple wavelength diode laser if your budget is enough!
Portable V.S. vertical:
Which model is best for hair removal?
Heat dissipation: 4 fans + 2 radiators + 6L water tank.
Power: we can do from 300W to 1000W for portable diode lasers. 500W to 800W is highly recommended. 1000W is also available with portable diode, but not recommended due to the limited heat dissipation.
Continously working for: 6-8 hours
Heat dissipation: 4-7 fans + 2-3 radiators + 8L super big water tank.
Power: we can do from 300W to 2400W for vertical diode lasers. 800W – 1200W is highly recommended. 
Continously working for:  8-12 hours
For lower power diode laser, portable will be more cost-effective and has very good effect. For high power or busy salon schedual, a vertical diode laser is more recommended.
1st to 4th generations:
Which generation is best for hair removal?
As you may have noticed in the last section, our diode laser machines have many different handle types. So you may wonder, what are the differences between the different handles and which one is best for hair removal?
Our company, Stelle Laser, is mostly famous for diode laser hair removal machines. We now offer four generations of diode laser handles, which are called AH, BH, CH, and DH.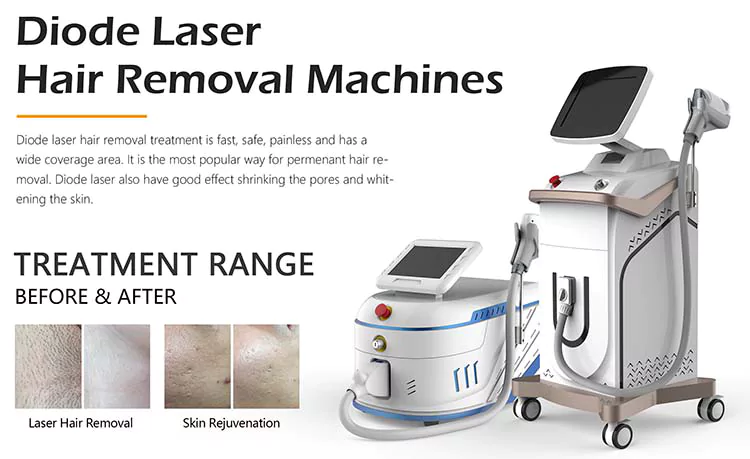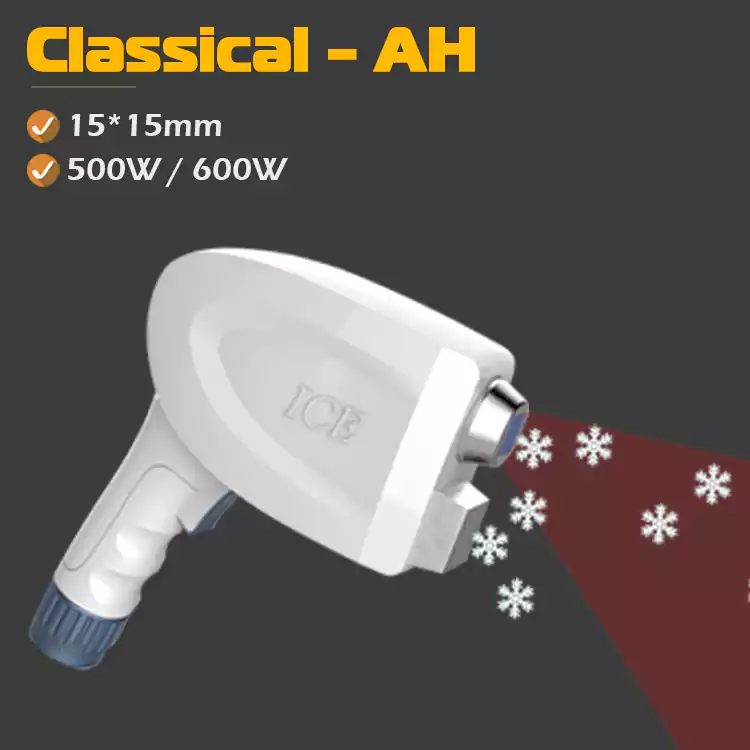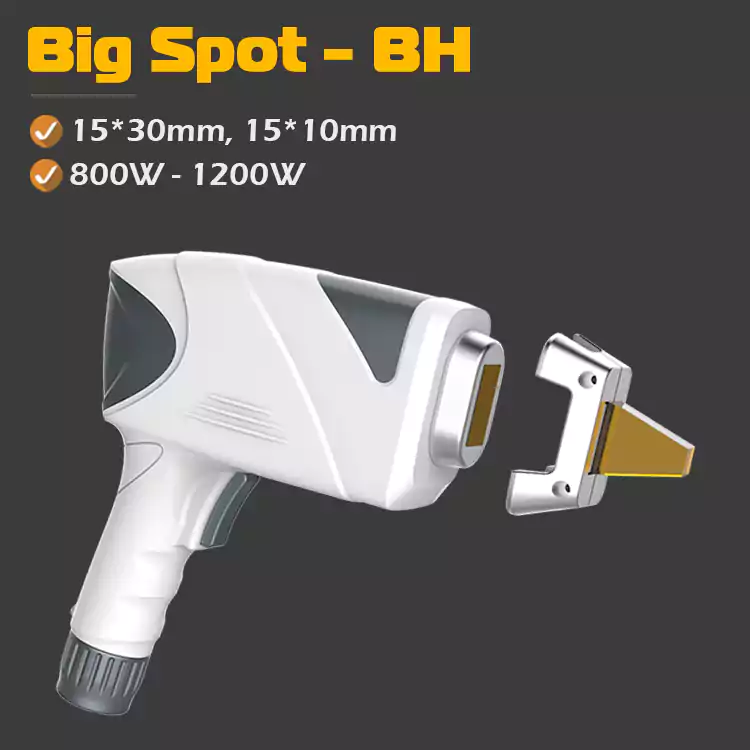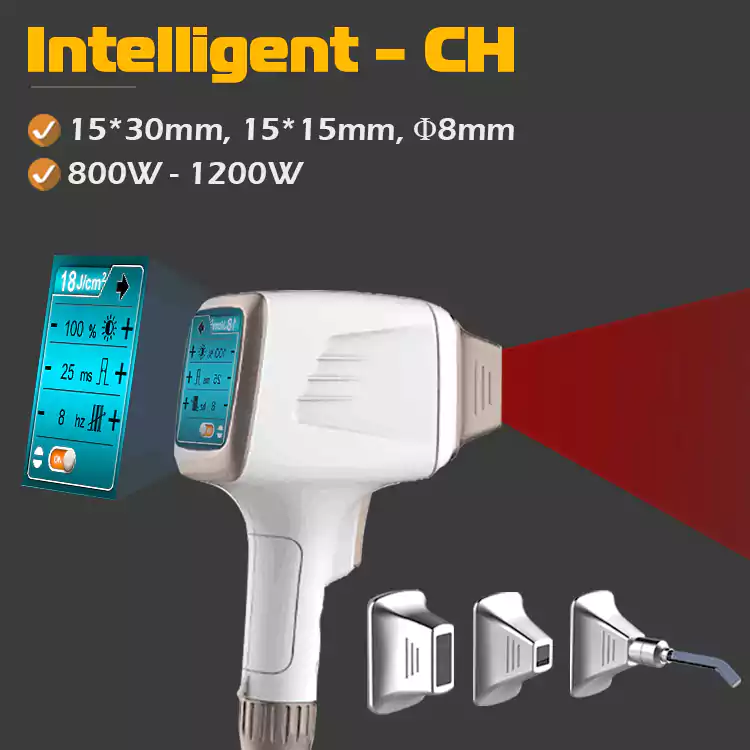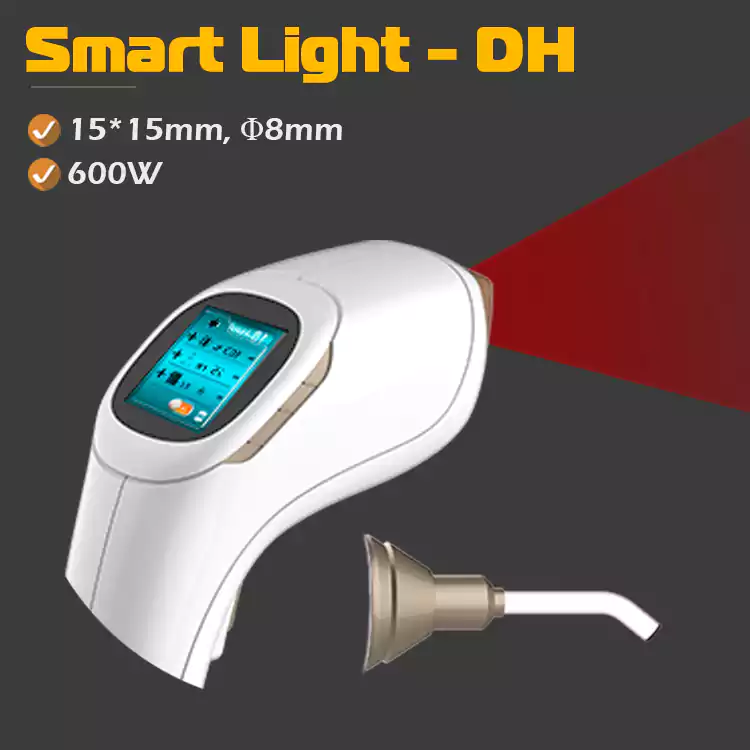 AH is best in price.
BH is best in power.
CH is best in both power and the fancy technologies.
DH is best in fancy technologies and price.
They all have very good hair removal effect, CH is the most advanced generation, but even till today still over half of our orders are for the classical AH, because even AH already has amazing hair removal effect. So please just see which one you like more, no need to worry about hair removal effect, because all 4 generations have very good hair removal effect.
Below are the tips to choose most suitable hair removal machine according to your demand:
If you only care for the hair removal effect and need most affordable price — Pllease choose AH.
If you pursue the high power with bigger spot size and fast hair removal speed — Pllease choose BH.
If you are a very high-end professional clinic and now want not just high power and fast hair removal speed, but also want the best technology — Pllease choose CH.
If you want best technology with lowest price — Please choose DH.
If you looking for professional and high quality diode laser machines or reliable manufacturer, please don't hesitate to contact us!
I always belive there is no so-called "the best" hair removal machines. But there must be the "the most suitable" hair removal machine for you. Just choose the most suitable machine according to your own demand so that it will just be your best machine!
Pure diode V.S. Multi-laser:
Which type is best for hair removal?
It depends on what you need:
If you only need a hair removal machine, do not offer other beauty therapies for your clients, then a pure diode laser is enough. 
If you are looking for a hair removal laser and meanwhile also looking for other beauty treatment machines such as laser tattoo removal machine or photofacial machine, then a multi-laser is more recommended.
Below are the treatments you can offer with our multi-lasers. Please check what treatments you need and contact our professional sales team to get the most recommended models for you.
If you need all below functions, please directly choose our ultimate multi-laser platform DPL4 model.
Laser Hair Removal
Acne Treatment
Photo Rejuvenation
Skin Whitening
Ipl Hair Removal
Pigmentation Treatment
Vascular Removal
Tattoo Removal
Mole Removal
Carbon Peeling
Wrinkle Removal
Body Lifting
Nail fungus treatment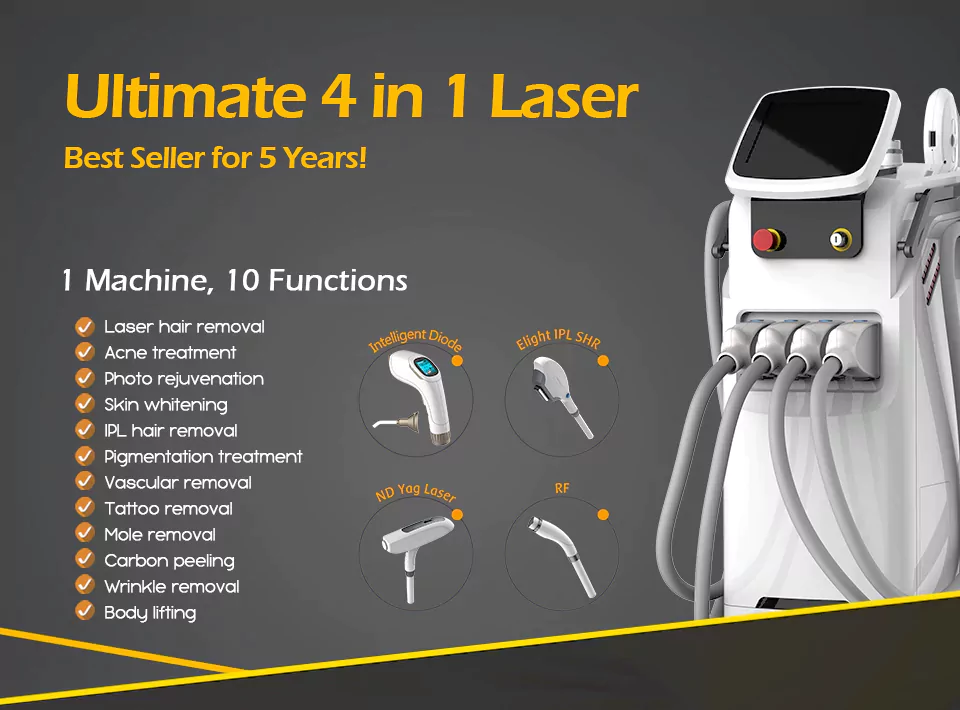 Recommend the best machine for your salon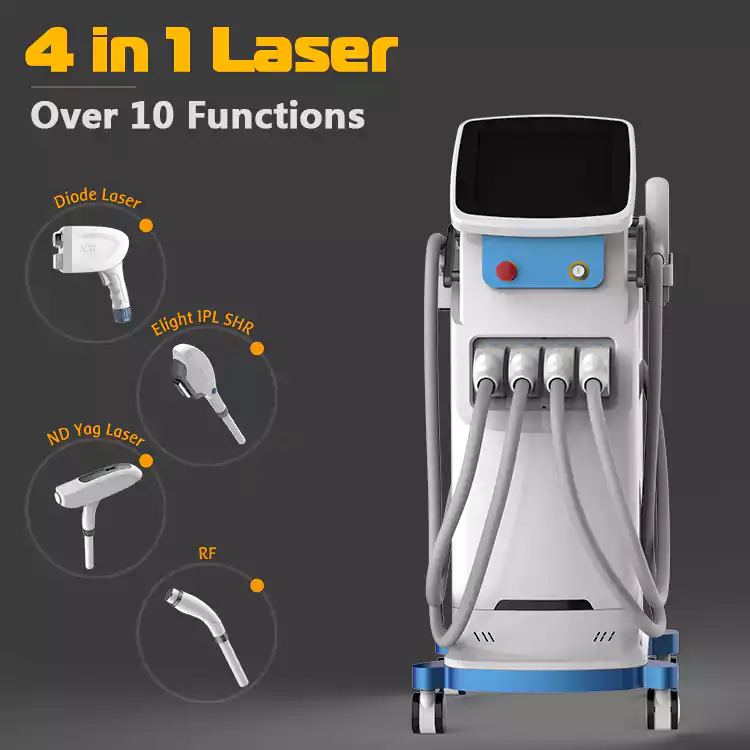 If you not only need the laser hair removal function but also are looking for other features, choose our bestseller, DPL4 model.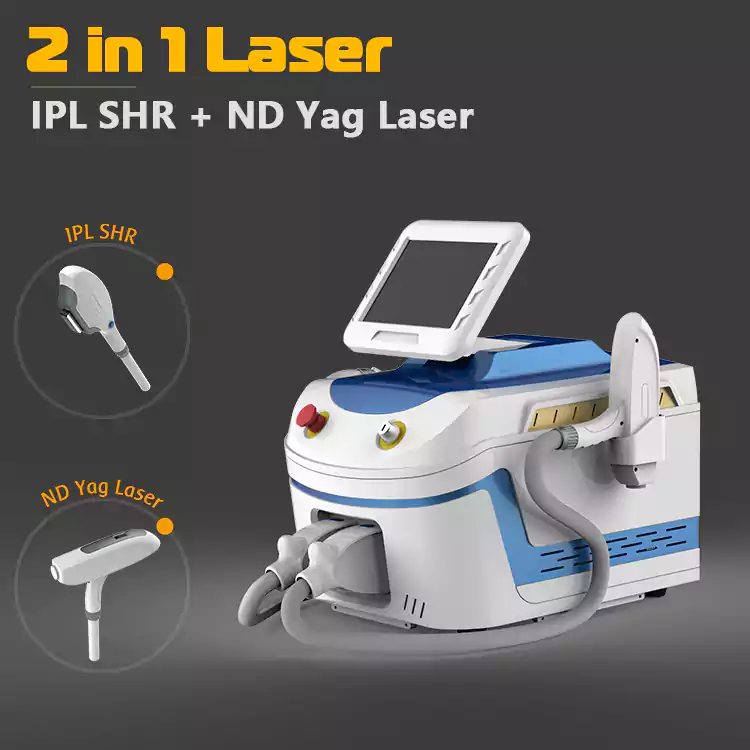 If you have very limited budget but want as much as functions, choose APL2 model. It is much cheaper with 7 functions.
If you still not sure how to choose a best machine for your beauty spa or clinic, please feel free to contact our sales team to get professional help!