The medical-aesthetic equipment industry has grown tremendously in recent years as more clients seek non-invasive treatments to look and feel their best. This boom brings both opportunities and challenges for industry professionals and businesses.
To thrive in this competitive landscape, it's crucial to offer clients state-of-the-art services and technologies. Investing in specialized medical-aesthetic equipment allows practices to deliver cutting-edge treatments, enhance their reputation, and future-proof their operations.
In this in-depth guide, we'll explore the key benefits new technologies provide and recommend the devices that make the most business sense. Our goal is to help you evaluate your options and determine the ideal setup to meet growing demand and maximize success for years to come.
Benefits of incorporating medical-aesthetic equipment
One of the most important aspects to ensure that the experience of our clients is excellent, is to have the best technology in medical-aesthetic equipment, this together with good training and attention will provide us with various benefits:
We will attract new customers, since a satisfied customer will recommend us.
We will keep our current customers, as we will be able to offer you new services.
We will differentiate ourselves from the competition.
We will have an image of superior professionalism, since we will be adapted to new technologies.
We will increase profitability, since in certain treatments there are "hands-free" equipment and we will be able to work in several booths at the same time.
Give better and faster results thanks to technology. If the client sees results, he will be delighted with our services.
Maximizing Client Satisfaction and Loyalty
Treating clients with the latest equipment means giving them the best possible outcomes. Advanced tools produce faster, more effective, and comfortable results. Clients will see real improvements quickly, boosting their satisfaction levels.
Happy clients spread the word, fueling new client acquisition organically. They also return for additional treatments, building a solid customer base. Leading practices equipped with innovative technologies also attract new clientele interested in advanced services.
The most important thing to make this decision is within your reach. You are the one who is in direct contact with your customers and you know what they need and what they are demanding, so ask questions and find out so that you can always satisfy what they ask for.
That is to say, there is no point in acquiring medical-aesthetic equipment that your current clients do not need, you have to be intelligent in this sense and acquire the machinery that will give us the most demand and profitability.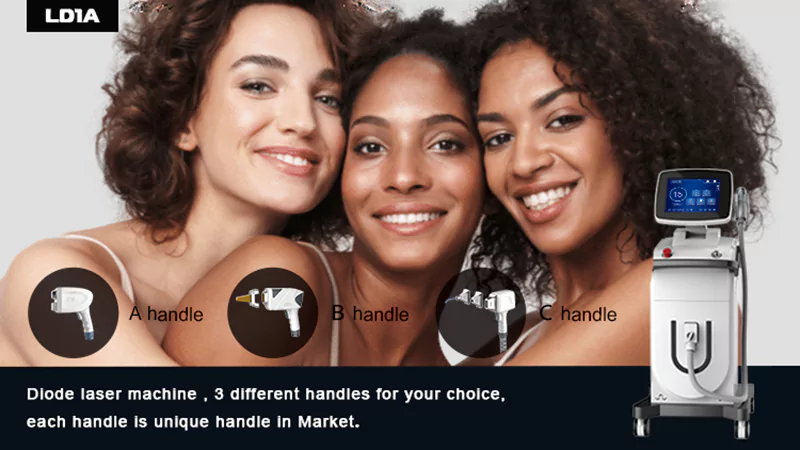 Investing in high-quality, medically-approved devices shows clients and potential patients your practice prioritizes their health, safety, and experience. It signifies you're fully committed to mastering advanced techniques through ongoing training.
This level of competence, excellence, and professionalism builds tremendous trust. Clients have confidence their needs are in expert hands, strengthening practice reputation in the local community. Premium branding builds a prestigious image that stands out from competitors still relying on outdated technologies.
Maximizing Treatment Options and Flexibility
State-of-the-art laser beauty equipment allows multi beauty therapies by empowering advanced treatments to run simultaneously. This boosts treatment capacity to serve more clients daily or weekly, increasing practice revenue potential.
Newer devices also expand service offerings to high-demand treatments not possible previously. This attracts clients who want a "one-stop shop", providing convenience that encourages add-on services and repeat visits. Revenue streams from multiple advanced services all under one roof create sustainable profitability for years ahead.
The latest 4 in 1 multi-function medical equipment unlocks the ability to deliver myriad combinations of treatments previously not feasible with standalone devices.
4 in 1 systems which combines 4 systems to 1 machine and with 1 machine it can cover over 10 different functions, from laser hair removal to laser tattoo removal, from photofacial to carbon peeling, from pigmentation treatment to vascular treatment etc.. 
Multi-application beauty devices also future-proof practices. They retain treatment versatility and ability to evolve services alongside emerging techniques – vital in a rapidly innovating industry. Practices outfitted with flexible systems stay ahead of patient demands for the long haul.
Stelle Laser - Your Trusted Partner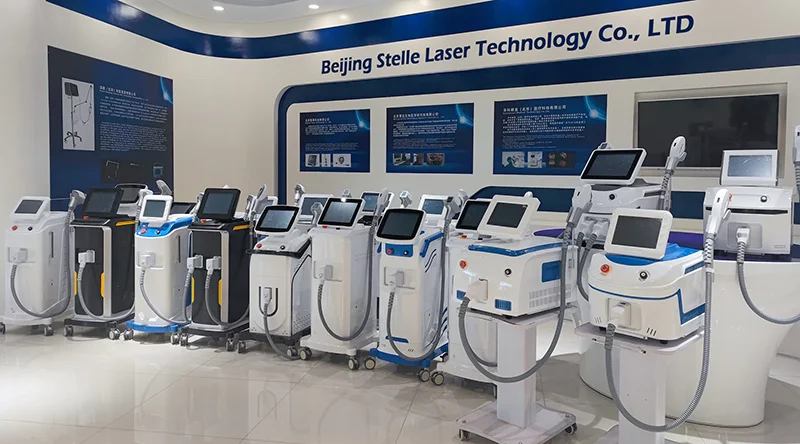 When purchasing aesthetic laser equipment, it is important to do so through a serious and professional company and, above all, with good after-sales service, since doubts may arise when using the machines or problems may arise.
At Stelle Laser, we have a lifelong free after-sales service, we do not limit ourselves to selling you the equipment, but we want to be your ally, we train you and help you with any questions, with 24-hour support.
As if that were not enough, we offer you exceptional purchasing and financing facilities, you will be able to purchase medical-aesthetic equipment for your center without requiring much effort.